Our core principles involve collaboration and sharing methodologies. The organisations and Artist/Facilitators that we work develop working relationships with have similar principles, diverse ideas, are highly skilled, and are great to work with!
Key Affiliated Organisations

We are deeply grateful to be the Resident Performing Arts Company in The Ireland Institute. an organisation promoting independent thinking, located in the historic home of Padraig Pearse and home of the Pearse Centre Theatre where to most of our performances.
We are collaborating with the Sorgente Project in School of Education in Trinity University,  involving drama practitioners and second language learning with refugees. https://www.tcd.ie/Education/research/Sorgente/
AboutFACE Theater Company has been a wonderful company to work with on various theatre and new media projects. They are a producing company, that has a NEWvember New Play Festival every November, as well as numerous annual productions and workshops. Anna and Paul Nugent are co-artistic directors and it has been my joy to work with them as an actor and as a director for various productions.
 Russell Academy provides Drama Teaching Diplomas through Trinity Guild Hall. Ann Russell is also one of our guest facilitators.

The New Theatre, Temple Bar, is an extraordinary theatre where our advanced courses perform!
Best in Ireland is an authentically diligant source for information about what the quality suppliers are for various services and we are honoured to be selected as one of the Best Acting Schools in Dublin!

TU/ DIT School of Media. Kathleen is guest lecturer for final year film students giving production guidance in how to audition and direct actors for film.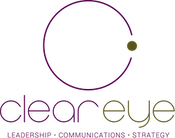 Clear Eye is one of our high end corporate training partners, and we work closely with them to design customized training for executives in all industries.
 Business to Arts builds creative partnerships between arts and business; so that the creativity and acumen of both communities develop quality cultural experiences and world-class collaborations in Ireland.  We engage with them on various levels and provide customized training for the Arts Associates for  Public Speaking and Media Presentation.
Other related organisations and resources that we work closely with for for Arts and for Education information…